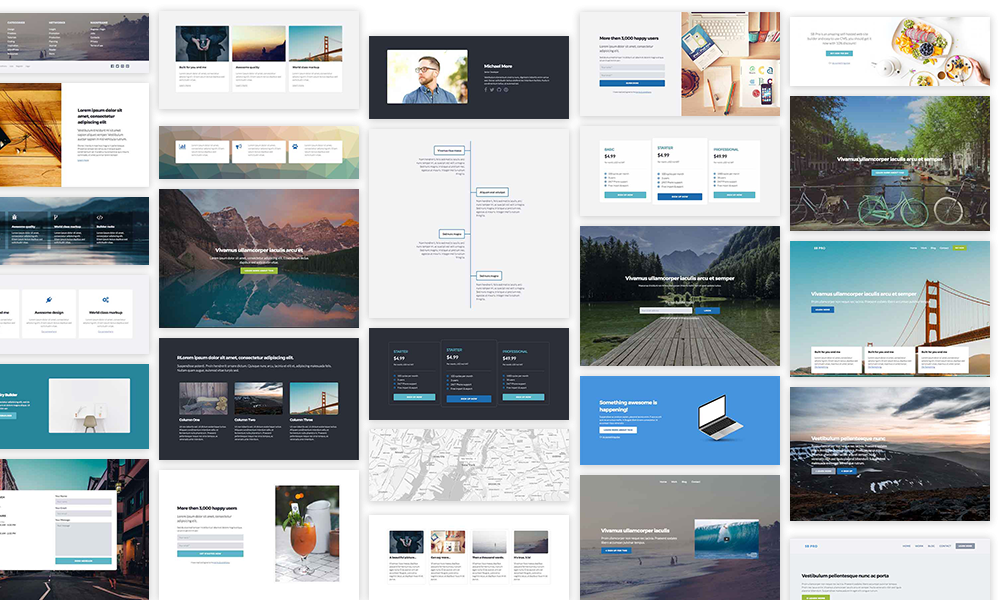 Start with blocks
Get your page on the canvas and looking awesome literally within seconds by using one or more of our blocks. Once on the canvas, blocks can be dragged and dropped to change the order in which they appear.

Finishing touches using components
Use our pre-defined components such as navigation bars, maps, headings, text blocks, images, videos and more for a higher level of control. Components already on the canvas can easily be re-arranged by dragging and dropping them.